Science-based AASECT-Approved
Sex Therapy and Sexuality Training
Current, engaging, and inclusive programs and courses
for therapists and wellness providers.
Programs to Help You Meet Your Career Goals
Whether you are looking to meet AASECT educational requirements or want to expand your knowledge in sexology, we have a program to meet your needs.


Sexual problems are very common. Sex therapy and sexuality counseling are growing fields and there is a great need for skilled therapists and wellness professionals. Plus, sexology is a exciting, evolving field of study!
The Buehler Institute
Continuing Education Programs
For Sex Therapists and Wellness Providers
Comprehensive Sexology Program
The most complete educational experience we offer! The Comprehensive Sexology Program includes 150 total hours of Continuing Education: 105 hours of self-paced dynamic content and 45 hours of live training via Zoom.* This is our most popular program because it fulfills the entire educational requirement for AASECT certification as a sex therapist or counselor. Live training is workshop style and enrollment is limited to encourage interaction with our experts. Formerly the Blended Learning Program. *We will continue to be on Zoom past 2021 and will likely add an in-person option.
Advanced Topics in Sexology
This offering is intended for professionals who already have a solid education in sexology or who have taken Foundations of Sexology, and who wish to gain 45 hours of intensive live online training via Zoom. In combination with Foundations of Sexology, Advanced Topics in Sexology fulfills all of the educational requirements for AASECT certification. Online training is workshop style and the number of enrollees is limited to maximize interaction with our experts. Priority is given to those who have completed the Foundations of Sexology program. We will stay online past 2021 and likely offer live training as well.
Stand-Alone Courses in Sexuality & Relationships
We have a variety of courses available with many more scheduled starting in Summer 2021. Our courses are designed for graduate students and postgraduate professionals in psychology and allied health fields. The courses can be used to fulfill AASECT requirements and also license renewal--please check with your state to see if they accept AASECT, APA and/or NBCC continuing education.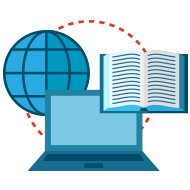 Comprehensive Sexology
150 AASECT hours
Therapists and wellness providers
105 hours online
45 hours live on Zoom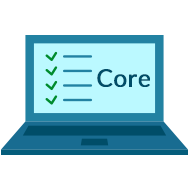 Foundations of Sexology
105 AASECT hours
Therapists and wellness providers
105 hours online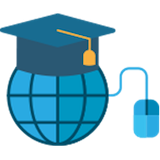 Advanced Topics in Sexology
45 AASECT hours
Therapists and wellness providers
45 hours live on Zoom
Do you need LICENSE RENEWAL? THE BUEHLER INSTITUTE IS APA, NBCC AND CA BRN APPROVED!
Required Disclaimer
Our programs meet the requirements for the American Association of Sexuality Educators, Counselors and Therapists (AASECT) These CE credits may be applied toward AASECT Certification and renewal of certification. The Buehler Institute Psychological Services, Inc., Provider #12-138-Q. Completion of this program does not ensure or guarantee AASECT Certification. For further information please contact
ce@aasect.org.
All about AASECT Certification
Hear Dr. Stephanie Buehler break it down! This video tells you about AASECT certification and LearnSexTherapy.com programs but basics include 150 hours of education (from us, of course!) + 50 hours supervision + 300 clinical hours + SAR workshop + license. (Grad students can do everything and apply once licensed. Questions?
Email us
!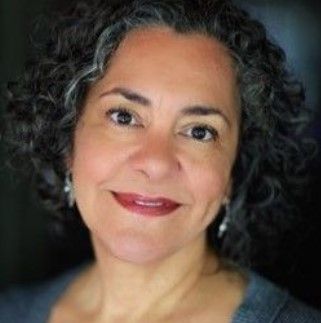 Dr. Buehler's training program provided the grounding needed to earn AASECT Certification, the flexibility required to fit classes into a busy schedule, and the support asked for when I hit some bumps in the road to my goals.
Dr. Stephanie Buehler
Director, The Buehler Institute
I am a licensed psychologist (CA 17609) and AASECT-Certified Sex Therapist and Supervisor with 20 years of practice experience. I wrote the book
What Every Mental Health Professional Needs to Know about Sex
and other texts. I am also a Fellow for the International Society for the Study of Women's Sexual Health and I have worked as a sex therapist in a variety of healthcare settings including Hoag Hospital.


My work as a master teacher for L.A. Unified School District and a writer for an educational publishing company are the background for my passion for educating others whether through coursework or supervision.
Are you passionate about becoming a sex therapist, counselor, or educator? Let The Buehler Institute help you fulfill your deepest desire!
Online course content is varied and includes lectures by Dr. Buehler, expert articles, videos, and website visits. Courses are created so that you can log on when it's convenient and really accomplish your learning goals.
FOLLOW YOUR FANTASIES...
LEARN SEX THERAPY!

Latest from Dr. Buehler's blog!
What Every Mental Health Professional Needs to Know About Sex
A Textbook Written by Dr. Buehler
Get credit for reading the second edition of Dr. Stephanie Buehler's bestselling textbook. This book covers sexuality from A to Z in a way that makes sense for every therapist, nurse, educator, and physician.
8 HOURS OF CONTINUING EDUCATION!
$120 Special Offer: $49
Our learners believe in us...
The Blended Learning Program was so convenient. I travel a lot and I could do a lot of the program just while waiting at the airport or flying. And I loved the live weekends in Newport Beach
I can't believe how much I learned. I thought I knew a lot about sex, but this program really made me think about so much about human sexuality I never even considered.

Thank you for creating this program. Instead of going around from conference to conference I was able to fulfill all of my AASECT requirements in one program.
LearnSexTherapy.com by
The Buehler Institute was created to provide the highest quality training in human sexuality for mental health professionals and healthcare providers. Its founder, Dr. Stephanie Buehler, is a licensed psychologist and author of a bestselling sex therapy textbook, among others. Our educational programs are designed to help people seeking AASECT certification in an effective and engaging format.
We are located virtually but our mailing address is:
31677 Virginia Way, #9327
Laguna Beach, CA 92651


The best way to reach us is by email:
info@learnsextherapy.com


Here is our phone number.
800-769-0342


For fastest service email us.
The Buehler Institute is approved as a provider of continuing education by the following agencies. Many states licensing boards will accept CEs from these agencies for license renewal. It is, however, the responsibility of the enrollee to inquire with their state licensing board.
The Buehler Institute is approved by the American Psychological Association (APA) to sponsor continuing education for psychologists. The Buehler Institute maintains responsibility for all programs and their content.
The Buehler Institute has been approved by the National Board of Certified CounselorsBCC as an Approved Continuing Education Provider. The Buehler Institute is solely responsible for all aspects of the programs.
The Buehler Institute is an institutional provider for the American Association of Sexuality Educators, Counselors, and Therapists (AASECT). Provider #12-138-Q.
The Buehler Institute is approved as a continuing education provider for the California Board of Registered Nursing. Provider #CEP 16394.
Ask for an Information Packet or Any Questions that You Have.
W
e
strive to offer good customer service. Either a support t
eam member or Dr. Stephanie Buehler will get back to you ASAP. Also check out our FAQ page for quick answers to many questions.


Not into forms? Email us at info@learnsextherapy.com.
Assessing Sexual Issues:
A Provider's Guide FREE when you sign up for our Newsletter.