Group Supervision
For over 20 years, I have supervised either therapists fulfilling licensing requirements or for AASECT certification.
About Dr. Stephanie Buehler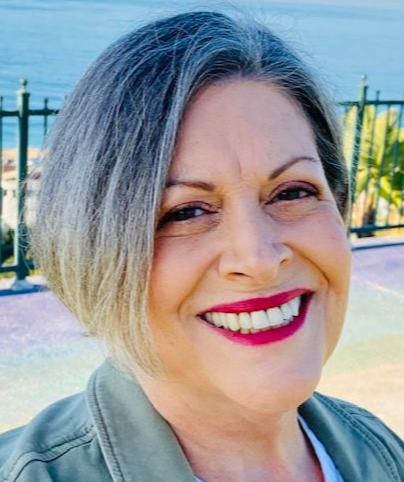 I am a licensed psychologist, AASECT Certified Sex Therapist and Supervisor, and a Fellow of the International Society for the Study of Women's Sexual Health. I have been called a "master therapist" because of my level of knowledge and my professional approach to sex therapy and supervision. I enjoy sharing my skills and fostering confidence with therapists and healthcare providers* who are eager to apply what they learn to treating clients. I am the author of several books including What Every Mental Health Professional Needs to Know about Sex, with a third edition coming out in fall of 2021. My doctorate from Alliant / CSPP is specialized in systems and my Eco-Sexual(TM) Model is great for working with most any type of sexual issue.
Currently, my schedule is limited to providing group supervision only. This is good news because group supervision is not only cost effective, but it allows you to be exposed to all sorts of case material. I love group!
In group, I will offer generous clinical feedback, help group members consider possible interventions, and share my insight from working with countless men, women, and couples with all kinds of sexual complaints. In addition to my own books, I also authored a chapter on supervision in couples therapy in The Art of Sex Therapy Supervision (Wadley & Siegel, Eds.) I also have past experience supervising interns in my private practice and in an inpatient setting as a Registered Psychologist.


Group supervision is designed to help people who are working on fulfilling requirements for AASECT certification. Each group is limited to four participants. We meet for two hours so that each person has adequate time to present a case and get feedback. With eight meetings, there is time to follow-up on particularly complex or interesting cases.


Please note that I can provide supervision to both potential AASECT Certified Sex Therapists and AASECT Certified Counselors.
For Spring / Summer 2021 I am offering two groups one on TUESDAY and one on Wednesday as follows:

TUESDAY GROUP: April 20, May 4, May 18, June 1, June 15, June 29, July 13, and July 27
Scroll down to enroll!


WEDNESDAY GROUP: April 28, May 12, May 26, June 9, June 23, July 7, July 21, and August 4
Scroll down to enroll!


BOTH GROUPS MEET FROM 9 AM TO 11 AM PACIFIC TIME.


FEE: $1200 for 16 hours of group supervision. Payment plan available with four payments of $310.


PLEASE READ THE FAQ FOR MORE INFORMATION OR USE THE FORM BELOW TO CONTACT US.
Frequently asked questions
Dates and times are set and chosen in advance. Each group is limited to four participants and goes for two hours so that each participant receives 30 minutes of supervision on a case they present.
How many hours of group supervision can I get?
Groups are designed to meet for eight weeks to provide 16 hours of supervision. If you are going for AASECT certification, you can apply a maximum of 25 hours of group toward your requirements.
Do I have to have sex therapy cases?
Yes, you do. Although you would learn a lot from listening, group requires active participation. You will need to have a case to present or be able to follow up on a case at each group meeting.
Will Dr. Buehler be my "primary" supervisor?
No. Dr. Buehler is currently only providing group supervision. You will need to identify an AASECT certified supervisor or supervisor-in-training to provide individual supervision and guidance as your "primary" supervisor.
What happens after I sign up?
Once you sign up, Dr. Buehler or someone on the support staff will contact you with details. Basically, you will need to sign a contract with Dr. Buehler and provide copies of your license, your resume or CV, the face sheet for your malpractice policy, and proof of AASECT membership.
Find the group you want to attend and choose the payment option that is right for you.
What about missing a session? Are there any refunds?
If you must miss a session, you can make it up in a future group within 12 months *if there is an opening*. If Dr. Buehler must reschedule, then a makeup group session will be offered. There are no partial refunds.
Assessing Sexual Issues:
A Provider's Guide
FREE when you sign up for our Newsletter.
LearnSexTherapy.com by
The Buehler Institute was created to provide the highest quality training in human sexuality for mental health professionals and healthcare providers. Its founder, Dr. Stephanie Buehler, is a licensed psychologist and author of a bestselling sex therapy textbook, among others. Our educational programs are designed to help people seeking AASECT certification in an effective and engaging format.
We are located virtually but our mailing address is:
31677 Virginia Way, #9327
Laguna Beach, CA 92651


The best way to reach us is by email:
info@learnsextherapy.com


Here is our phone number.
800-769-0342


For fastest service email us.
The Buehler Institute is approved as a provider of continuing education by the following agencies. Many states licensing boards will accept CEs from these agencies for license renewal. It is, however, the responsibility of the enrollee to inquire with their state licensing board.
The Buehler Institute is approved by the American Psychological Association (APA) to sponsor continuing education for psychologists. The Buehler Institute maintains responsibility for all programs and their content.
The Buehler Institute has been approved by the National Board of Certified CounselorsBCC as an Approved Continuing Education Provider. The Buehler Institute is solely responsible for all aspects of the programs.
The Buehler Institute is an institutional provider for the American Association of Sexuality Educators, Counselors, and Therapists (AASECT). Provider #12-138-Q.
The Buehler Institute is approved as a continuing education provider for the California Board of Registered Nursing. Provider #CEP 16394.
Ask for an Information Packet or Any Questions that You Have.
W
e
strive to offer good customer service. Either a support t
eam member or Dr. Stephanie Buehler will get back to you ASAP. Also check out our FAQ page for quick answers to many questions.


Not into forms? Email us at info@learnsextherapy.com.